Thursday, October 31, 2019
Happy Halloween Tabby Cat Club members!
Welcome to the TCC Halloween Party!!
We sure hope you're ready for a spooky but fun time!!
Help yourself to a niptini or spiked drinks . . .
Head on over to the buffet table . . .
We have lots of ham and cheese....if you dare!
Here's a tuna dish you can really sink your teeth into.....
For dessert we have nip flavored cookies....
Litter Box Cake.
Miscellaneous desserts to choose from . . .
Live Music
When you've had your fill listen to some live music by the Cat Band or
play some Halloween games.
Mummy bowling is always a favorite...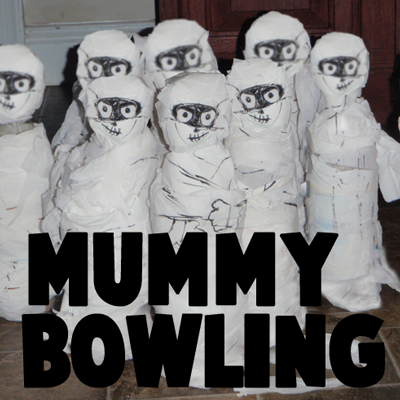 THoE through the pumkins is a great way to work off some of those great noms. Gracie and I will go first to show you how...
Don't forget to find out What your Halloween Name is!....
Game courtesy of Gracie
Pin the nose on the Pumpkin is fun too....
Stay as long as you'd like but before you leave grab a favor bag.....
and a black cat nip pop....
I hope you had fun at the Tabby Cat Club Halloween Party! Thanks for coming and Happy Halloween!
Gracie, Raz and Teddy ! BOOOOO!
How about a special Tabby Cat Club badge to PROVE you were here.......??? Please take a copy!
Tuesday, October 22, 2019
Actually I have two scary photos and not sure which one is the most scariest.
This is a photo of me trying to scare mom into working for me on the computer.
After having my picture taken for this photo I could not sleep well for a week, oh so scary!!
Laser Eyes - Yes I was CAUGHT!
"WHO - ME - SCARED??".........(maybe just a little!)
OOPS - Am I not supposed to be up here Dad? I know this is YOUR bathroom and everything but I thought I could get a drink anywhere! YOU CAUGHT ME!
This was taken not long after I came to live with my Mom and Dad in 2017 - I heard my Dad turn on the faucet preparing to shave and I thought I'd take advantage of the fresh water. To this day, I still drink out of any of our bathroom sinks. Spoiled? Maybe.
Hugs, Teddy
http://onespoiledcat.wordpress.com
We didn't make it here on Sunday for Tock-tober, so we are combining our scary post with our Tock-tober.
If we are being honest, we are both too cute to be scary, so we used a scary frame to bolster the effect.
We'd also like to invite you to visit
Friends Furever
today to read Part II of the Adventures of Periwinkle and Stinky.
Purrs and paw-pats, Sawyer and Cooper Murphy
https://www.thecatonmyhead.com
My SCARY lasers will keep these scary critters in line!
Mom says it's always SCARY when she sees me up here!
Want to read a SCARY adventure? Click
HERE
to read today's episode of The Adventures Of Periwinkle and Stinky!
Sunday, October 20, 2019
Happy Tocktober Everyone!!
Thank you Ducky for hosting this fun event at the TCC.
I love how we celebrate your brother Derby on this special day.
This is the FUNNEST occasion - even more fun than Halloween. Who doesn't enjoy showing off their tocks after all??
Thanks for being the host for this great day Ducky!
Hugs, Teddy
http://onespoiledcat.wordpress.com
Timmy lower that tail!


Sorry, I am just excited to show my Tocks
I am too. It sure is nice having great Tabby Tocks


The best kind of Tocks to have Miss Fitz
Timmy Tocks
Miss Fanny Fitz
Yep, it is that day when me and mum amember my late, grate brofur Derby who was the cause of Tock-Tober. So a few shots of him and me. So show us your tocks!